Storbie and Toniq's integration allows pharmacies to run a seamless omnichannel offering, from the products they sell to their subsequent stock levels.
Beyond the Brick and Mortar
Extending Your Toniq Retail Pharmacy
Storbie enables pharmacies to re-energise their offering and allow their patients to purchase products directly from their online store. 
Toniq Retail pharmacies can populate their website with ease through Storbie's POS integrated Ecommerce platform. No matter if a sale is made in-store or online, you can trust that your stock-on-hand will stay synchronised and up-to-date.
Create new opportunities to support your patients
Easy Product Population
Toniq Retail's integration works with Storbie's supplier network to help users easily find and sync richer product information like photos and online descriptions to their websites.
Save Yourself Hours of Admin
The Storbie x Toniq integration helps reduce time and effort keeping stock and pricing regularly up-to-date with the online store.
Surrounded with Support
Toniq support team helps users with the assistance and support required to start their online ecommerce journey, whilst Storbie helps the user better understand their online store.
"At Toniq, we continuously strive to offer our pharmacy customers the best possible products and service. When we partner with another provider it's important that the combined service offers an enhanced customer experience. Working with Storbie has allowed us to enhance Toniq Retail's product offering by delivering a seamless end-to-end pharmacy retail solution."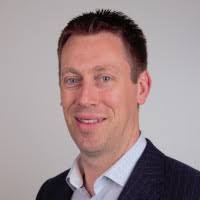 Andrew Grant
Toniq - Managing Director
Want to explore your Toniq integrated website?
Get started now or book in a zero-commitment demo with one of our team.